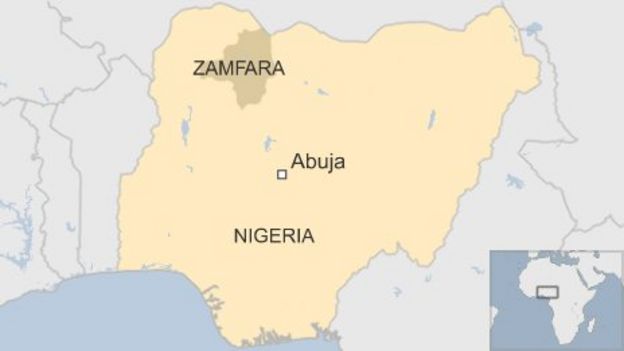 President Buhari has condemned a religious disagreement that has left eight people dead in Zamfara State, Nigeria, after an argument ensued on Tuesday.
The incident, which occurred at the Abdu Gusau Polytechnic school, saw a student beaten to a pulp by an unidentified mob, while eight people were burned beyond recognition over alleged blasphemy against the Prophet Mohammad. This is not the first time that an episode of violence has occurred in the Northern Region of Nigeria because of alleged disrespect towards the prophet. A female pastor of the Redeemed Christian Church of God and mother of seven, Eunice Elisha was murdered unjustly on July 9, by unknown assailants, while preaching around the Gbazango-West area of Kubwa, a satellite town in the Federal Capital Territory, Abuja.
On June 2, Bridget Agbahime, a market woman in Kano was callously killed after she was accused of blasphemy. Footage from her murder went viral.
Buhari has vowed to bring the culprits of the Abuja and Kano murders to justice, he has also condemned the latest killing of eight innocent people over blasphemy and promised to act decisively to capture the perpetrators.
He said this via his Twitter handle on Tuesday: "I received news of the mob killings in Zamfara with great dismay. It is barbaric & unacceptable. I assure that the law will take its course. My prayers are with the families of the victims".
"Under my watch we will work to ensure that there is no place for violence in the name of religion, ethnicity, or in any guise whatsoever".